Our cosmetics in the media
Since 1975, Valquer Laboratorios has been researching and developing top-quality cosmetic products, which can be found in more than 65 countries. With its more than 600 registered formulas, it offers dynamic and innovative responses for the cosmetic sector.

The progressive, continuous and solid growth of the last years, together with the investment of an avant-garde plant of more than 12,000m2, makes them one of the cosmetic research companies, with the greatest future projection, profitability and stability.

Guarantee of its commitment and good professional practices are its quality certificates: the one awarded by AENOR, such as R + D + i; configures this company as a leading researcher at a national and international level, the international quality certificates ISO 9001, Environment ISO 14001 and ISO 22716 of Good Manufacturing Practices, in addition to the HALAL certification, which made the laboratory the first manufacturer of cosmetics in Spain, which has this accreditation.

Since June 2021, Valquer Laboratorios has manufactured its cosmetic and hair products with up to 80% green energy. This is due to the new investment of its photovoltaic plant (solar panels).
In recent years, Valquer Laboratorios has launched innovative sustainable cosmetic products, solid cosmetics, hair treatments, plastic-free products such as: shampoos, gels, masks, cleaners, solar …

Valquer carries out collaborations with non-profit organizations and part of his profits are directed annually to the Stanpa Foundation, where he is a patron of said foundation.
For more information:

Pureza García
Communication Coordinator
pgarcia@valquer.com
(+34) 925 910 099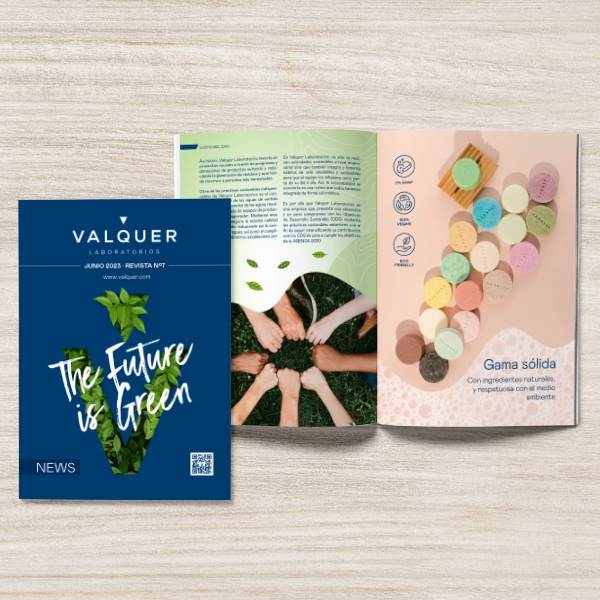 At Valquer, it is not only important to develop vegan, natural, and sustainable cosmetics. Today, it is essential to be able to spread it and make it reach the whole world.
For this, we have a powerful communication team in digital and traditional media. In addition, we have our own magazine, which is distributed among numerous collaborators, to whom we send this type of news, news and articles related to the cosmetic sector, the professional hairdressing sector and the pharmacy. From here, you will have access to the latest editions: